Are your kids keeping you up at night?
Do you . . .
Lay awake at night worrying about your child?
Wish communication between you and your child was better?
Worry about your child making healthy friendships?
Wonder if your child has the confidence to say "NO" to smoking, drugs, & alcohol?
Worry about your child being bullied?
Wonder if your child is making the best choices?
Wonder how to help your child through loss? (separation, divorce, death)
Welcome. I'm so glad you're here. I want you to know you are not alone.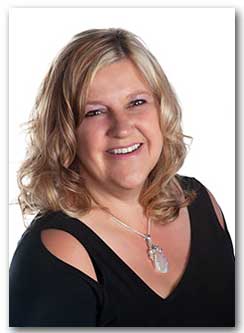 I know how lonely it can feel when you are focused on helping your child through a dark time. You spend so much time, energy and money on trying to find the answers to help your child, that there is very little of anything left over for you or anyone else in your family. Your health suffers. Your relationships suffer. You feel desperate and are willing to do almost anything to help your child and get your life back to some form of normalcy.
I know how you feel. I've been there, and I am here to tell you it CAN be different. Let me share with you how…
Did you know that your child has his or her own unique gift?
When the focus is placed on your child's strengths and your child is allowed to be who they truly are, they are happier, more confident and more cooperative. Their confidence spills over into all areas of their life. It affects EVERYTHING in a positive way.
Your child will:
be happier and more positive
feel more confident
be more successful at school
be more independent
develop deeper connections with family and friends
feel empowered to follow their passions, find their strengths and share their unique gifts with the world
become more aware of his or her impact on others
set healthy boundaries
use his or her intrinsic value to make choices
learn to live intentionally
be more resilient to life's stressors
talk to you more openly
Imagine. . .
your child being happier, more confident and feeling empowered
your child sharing their feelings and concerns with you
your child waking up each morning, excited to go to school
your child being more cooperative
your child having strong friendships
having fewer arguments with your child
what your home would feel like!
Can you imagine what this would look like in your own life? It's time to stop imagining and start making this real. This is possible and that's why I'm here. As a kids confidence coach, using a step by step program, I help your child and your family to move through the darkness, the struggles, and the desperation, to a place of JOY!
Where do I start?
The best place to start is to check out my latest Blog posts. Here you will find articles like:
If you find these articles helpful, please leave your name and email address in the boxes and receive regular doses of inspiration and tips to help your child become happier, more confident and resilient to life's stressors.
If you would like a little extra inspiration, check out my schedule of talks (or invite me to come talk to a group)
You can also check out my 1:1 coaching programs to give children the skills they need to not only succeed, but to soar!
If you're ready to start with 1:1 help, please email me at nola@confidenthappykids.com or call me directly at 403-477-6594.
If you're not ready for 1:1 sessions, I invite you to visit this site many times. It is intended to be a resource for parents needing help to improve communication with their child, support their child through a difficult time and to know that you are not alone in your worries about your child. It is my purpose to help inspire children and their families, to live an incredible life.
I love to see children "light up" and realize how amazing they are, and what they are truly capable of. Our children are our future. We need to give them the skills to make our world a better place. Our world needs them to share their gifts!