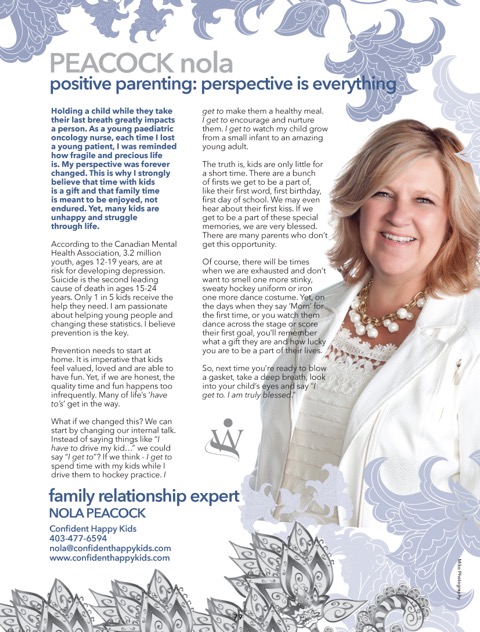 Our perspective changes everything.
As a young pediatric oncology nurse, my perspective on life was greatly influenced. It helped me see how precious children are and how important it is to enjoy every minute we have with them. I have worked with so many young people who are unhappy, stressed and struggling to get through the day.
This is why I feel that helping parents focus on the positive and utilize simple strategies to stay connected with their kids is vital.
Nola Peacock
Parenting Expert, Speaker
Confident Happy Kids
Womanition Magazine 10th Anniversary Edition 2016
www.womanition.com