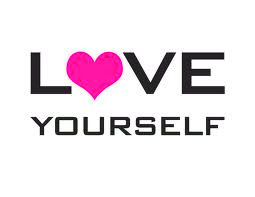 February is here and you can't help but notice all the reminders about Valentine's Day. I always love the month of February. This is the month I focus on the people in my life that I love and who love me. I enjoy finding creative ways to let my family and friends know I care. Ideas for random acts of kindness are constantly brewing.
This February is going to be a little different. I've decided to add someone else to my list….ME!!! I am very good at giving to others, yet recently, I noticed that at times, I have a hard time receiving.
For the month of February, I've decided to practice self-care. I know that when I take care of myself, I am much happier, more relaxed and able to take care of those around me in a better way and without feeling resentful. So…I'm making my list for ways to treat myself. Some ideas I have are buying myself flowers, enjoying a bath by candlelight, going for my regular Reiki session and taking a drive out to the mountains. Oh boy! I'm getting excited already.
How about you? Do you usually put yourself last? Is it time for a little pampering? Are you feeling resentful when you are doing things for someone else? My guess is it is time for you to make a list of things you can do for yourself. Please drop me line and let me know what's on your list. We can help keep each other accountable and share ideas.
One idea for you to think about adding to your list is a Reiki session. There are many benefits from Reiki, some of which I have listed below.
And…because love is in the air, for the month of February, book a Reiki session with me and I will give you a 30 minute intuitive session for free.
If you want to reserve your spot, just call me at (403-477-6594) or email me at (nola@confidenthappykids.com) to set up an appointment.
Reiki session: $100.00 (can be combined with my amethyst biomat – see http://www.biomatamethyst.com to see the benefits)
Special Bonus: 30 minute intuitive session ($60.00 value – if booked during the month of February)
Benefits of Reiki:
Stress reduction and relaxation
Inner peace
Boost your immune system
Reduces pain
Improves sleep
Helps with symptoms of asthma, chronic fatigue, depression, etc.
Helps improve the results of medical treatments and shortens healing time
Reduces side effects of chemotherapy and other drugs
For additional information go to http://www.centerforreikiresearch.org
Also available:
Reiki for Kids: $65.00 (12 years and under)
Individual Intuitive Sessions
Are you struggling with a difficult transition or needing clarity to help you move forward in your life? As a certified profession intuitive, I can help you gain the clarity you need to make a difficult decision or help you determine the steps to take to bring more joy and ease into your life.
Sessions can be done in person or over the phone
30 minute Intuitive Session: $60.00
60 minute Intuitive Session: $100.00
Looking forward to hearing what you did for YOU!!!!
Lots of love
Nola