"How'd You Get to be Doing What You're Doing?"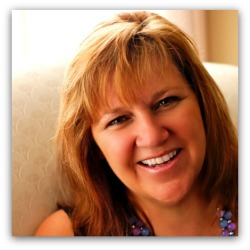 My entire life has prepared me to become a Kids' Confidence Coach. For as long as I can remember, I have had a special connection with children. As a teenager, I preferred babysitting to partying. When I went into nursing, I knew I was going to work in pediatrics.
As a young child, I always wanted to help people and make them happy. I did what I thought others wanted me to do. I behaved the way I thought others wanted me to behave and I ignored the guiding voice inside of me.
As the years went by, I forgot what is was that I wanted. Pleasing others, instead of myself, slowly ate away at me. As a teenage, the pain became so great that at times, I believed that the only way I could make the pain stop, was to end my life. Luckily, I paid attention to the "knowing" inside of me, and I refused to give up.
When I got married, my focus was on trying to please my husband. Unfortunately, he was extremely critical, so trying to please him was next to impossible. When our son was born, my focus was on being the best mom I could be. There were still many dark days, but I knew my son needed me, so I kept going.
After the death of our second child, I became very depressed. Even with the help of antidepressants, there were days I didn't think I could handle the pain any longer. Four years later, I was finally blessed with a baby girl. She helped heal my heart, yet there was still something missing. With two wonderful children to care for, I knew that I had to change things. I finally realized, that it wasn't selfish to take care of myself. I had to take care of myself, before I could take care of my kids. I finally started listening to that little inner voice. Thank goodness.
With help from some wonderful friends and my parents, I found the courage to leave my unhappy marriage. I started taking classes and really focusing on myself and what made me happy. I felt empowered for the first time in my life. I didn't know how important this was going to be. Soon, I was going to need to put all my new knowledge and skills to work.
Shortly after, my son, at age 16, became very depressed and suicidal. He spent most of his time in his room. He stopped going to school. He stopped seeing his friends. He stopped living his life On the rare occasion, I was able to get him to see a psychologist. Most of the time, I went to the appointments alone, begging for help. The psychologists, counselors and doctors offered suggestions, yet, because they hadn't lived it, they didn't quite understand what we were going through.
I continued to search for ways to help my son. What I found worked best, was the same kinds of things that had helped me. I meditated with my son and did Reiki on him to help him relax. I spent hours with him, sometimes talking, sometimes listening and sometimes just sitting with him. I helped him change the negative scripts that were going through his head. I encouraged him to listen to what was in his heart. I reminded him often that I loved him unconditionally.
I focused on gratitude and his strengths. Playing the guitar was something that he loved, so I encouraged him to play. I bought him a new guitar and a journal so that he could write down the songs he was composing. These songs helped him deal with his emotions.
By my taking action and giving him the support he needed, his confidence grew. He started laughing, having fun and spending time with his friends again. Now, several years later, he is enjoying his life immensely and listening to his inner voice. He follows what is in his heart. He is very clear on what he wants and will not be swayed by what others are doing or want him to do. He continues to compose his own music and has started recording his songs. He is also teaching guitar. His students love him, and he is making a difference in their lives. He is very kind, compassionate and wise beyond his years.
After experiencing the pain of not following my own heart and not showing up in my life 100%, and then watching my son struggle in a similar manner, I am dedicating the rest of my live to help children listen to their hearts, be happy and confident, and be all that they can be. I feel very strongly that kids need to follow their passion. I know that each child has a special gift and I want each and every child to be able to share their unique gift with the world.
Imagine what the world would be like if all children were happy, confident and passionate about what they did. Imagine how amazing our world would be!
"What are the benefits of working with you?"
I work with you and your child to identify your child's stresses and worries. We will also look at your child's strengths. I then develop a program, just for your child, to give them the tools to deal with stress effectively, to set goals and to solve problems. Your child will learn that he/she has the power to change the things that make him/her unhappy. They will have the confidence to make positive choices and develop skills that are essential for a successful and joyous life. I will also give you skills to use to help your child succeed.
"What kind of issues can you help with?"
I work with children who:
are stressed, overwhelmed or anxious
have low self-esteem
who have been bullied
are depressed, suicidal or cutting
are unhappy or lonely
need help setting healthy boundaries
have difficulty communicating their needs
are angry
are dealing with family problems including parent separation/divorce
have issues at school
are grieving
I also work with kids to give them tools to deal with everyday life more easily and help prevent kids from feeling stressed or overwhelmed.
"How do you work with children?"
First, I talk to the parents, either in person, or on the phone, so that I understand the issues that are concerning you and your child. Then, I meet with your child, in person. I let them tell me what concerns they have.
I then develop a program, specific to the needs of your child. I meet on a regular basis with your child, and together we set goals and work on skills to deal with their specific issues. Our time together may include things like meditation, visualization, affirmations, journaling, drawing, vision boards and Reiki. We find what works best for your child.
"What age group do you work with?"
I work with children age 4 to late teens.
"What makes me different from other life coaches, therapists, psychologists and doctors?"
One thing that makes me different, is that I am one of the few coaches who works with children and their parents. By asking the right questions and using various tools (worksheets, meditations & games) I quickly connect with your child's authentic self. I involve them in developing a plan and learning skills that will help them boost their confidence, listen to their inner wisdom and be successful. I also connect with the parents. Sometimes, what is going on for the child, is a reflection of what is happening for the parents. I believe it is critical to look at the whole picture and support the entire family.
Another difference is that I have been there. Nothing teaches you faster than experience. I have overcome low self-esteem and depression and I have helped my son through these issues as well. Not only is my son not depressed, he is loving his life now.
So what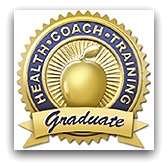 are your credentials, accomplishments and education?
Pediatric Nurse for 8 years – worked in Oncology and Emergency Departments.
Head Nurse for Oncology Unit at Alberta Children's Hospital for 1 year.
30 years mentoring children through music.
Certified Life Mentor Practitioner (18 month program through Centre for Inspired Living).
Certified Health & Wellness Coach (12 month program through Health Coaching U).
Reiki Master & Teacher (Level I, II and Master Level – completed over 14 months).
Professional Intuitive (certified by Karen McGregor).
Certified Angel Practitioner (certified by Charles Virtue, 3 day workshop).
Certified Medium (by Charles Virtue & Tina Marie Daly, 2 day workshop).
Workshop Leader at The Bridge (small learning centre) for 1 year.
Workshops included
Reiki for Kids
Play with Energy
Change Your Self-Talk
Let's Talk About Feelings
I Am Great!
What is Your Inner Guide Saying?
Spiritual Development (workshop for teachers for professional development)
Workshop leader at Women's Health Centre
Introduction to Reiki
Coping With Plantar Fasciitis
Talking to Your Angels
Coaching teens at a Calgary High School who are depressed
"How do I find the time to take my child to see you?"
We all have choices. How much time do you spend worrying about your child? How much time to you spend trying to help your child deal with his/her issues? How much sleep do you lose worrying about your child? How much energy does it take? Imagine how much time you could free up if your child was more confident, more independent, more cooperative and was able to communicate with you in a positive and effective manner. Imagine how much more energy you would have if you no longer had to worry about your child. What could you do with this extra time and energy? Isn't your child's emotional health worth the time?
"I don't know if I can afford it?"
Once again, it is all about choices. What is it worth to have your child feel confident, happy and passionate about life? How would it feel if you knew your child had strong friendships, was able to make healthy choices, and was able to communicate with you effectively? What if you didn't have to worry about your child being bullied or feeling depressed? What is it worth to get a good nights sleep because you are able to stop worrying about your child? Often this choice is about priorities. What is most important to you?
I also realize, that sometimes, there just is no possible way to find the extra money. If this is the case, please return to my website often to check out the articles and resources. You can also contact me, and together, we will find a way to help your child.
"Can you explain my options for working with you?"
I offer different 1:1 coaching options to fit different budgets and coaching needs. You can learn more about my different packages during a free exploratory session.
"I have a few more questions for you. Can we chat?"
Of course. Sounds like you are ready to make a difference for your child.
Please call me at 403-477-6594 or email me at nola@confidenthappykids.com to set up an appointment for a free exploratory session.
I can walk you through the different options to see which one would work best for you and your child.