Questions to Ask…
Free PDF Download at the link: Open-Ended Questions to Ask Your Kids

Free 'Songs Lists' for Kids
Just 'click' on the link below, to download the PDF version to your computer!
 
 Morning Meditation for Parents
Find a comfy place to sit. Make yourself comfortable & enjoy one of our free resources.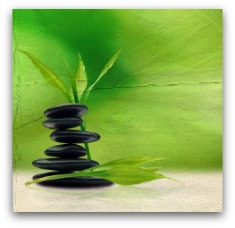 Take a few deep breaths and feel yourself relax even more. Gently close your eyes when you are ready. Continue to breathe deeply and slowly. Imagine pulling a bright light from deep inside Mother Earth. It may be a bright golden light or perhaps it is one of your favorite colors. Imagine the light moving through your feet and up your legs. See it filling your torso and flowing down your arms, then moving up your neck and filling your head. The bright light extends beyond your body. Feel the warmth of this bright light. Feel the healing energy.
When you are ready, open your eyes and read this out loud once or twice. Again, gently close your eyes. Sit quietly with the words and the healing energy of the light. Focus on the feeling behind the words you read.
After 5 – 10 minutes, or longer if you prefer, you may slowly open your eyes. Wiggle your hands and your feet. Now, it is time to enjoy your day!
Today, I release my stress, my worries and my struggles to the Divine.
I ask for Divine guidance in all that I do today.
I ask for help in being the best parent I can be today.
I ask that the Divine watches over my child/children today.
I ask for help in focusing on the present moment.
I love and honor myself.
And so it is.
Amen
✴Please note that you may substitute Universe, Angels, God or some other word for the Divine. Use what feels comfortable for you.
Free Resources: If you wish, you may also download this article as PDF (simply click on the link and save to your computer) Enjoy!
Morning Meditation for Parents

Free Checklist: "Top 10 Ways You Can Help Your Child Who is Struggling With Anxiety or Depression"
As a parent, one of the most difficult things you have to deal with is watching your child suffer in some way. You wish you had a magic wand to make everything all better. Unfortunately, you can't protect your child from every difficult situation or from pain, but there are things you can do to help your child cope with the bumps in the road.
1. Time. Spending time with your child is very important. It doesn't have to be fancy. You just need to BE there for your child. You could do some paperwork beside your child while they are doing their homework for example. Play a game with them. Watch a funny movie together cuddled on the couch. You don't even need to be talking. Just BE with them! This lets them know that they are important to you.
2. Listen. Just listening to your child lets them know you care. It can be difficult for parents to just listen. We tend to want to jump in with answers. It is best to listen to your child and then ask them what they think. Ask them for their ideas. They usually can come up with an answer that is much more creative. Plus, if it is their idea, they are more likely to follow through.
3. Meditation. Daily meditation is a great way for kids and adults alike to deal with stress. If you are comfortable with meditating, ask your child to join you. If you are not familiar with meditating, there are many meditation CD's out there, including some that are made specifically for children. You can also find them on iTunes or try one of the many meditation apps. I give my clients personalized CD's which include a meditation specific to them.
4. Journaling. Give your child a special book to write or draw in. They could even cut pictures from magazines and glue them into their book. This can be a great tool for figuring out their emotions, as well as for dealing with them. If they are really angry at someone or something that has happened, then can let go of their anger by writing or drawing about it
5. Breathe. Get your child to take a few deep breaths if they are feeling nervous or stressed. Have them put their hands on their abdomen and ask them to breathe deeply so that their hands move up and down. This only takes a few minutes and is something they can do anywhere.
6. Reiki. Reiki is a "massage for your soul". It can help ease pain or discomfort, as well as be very relaxing. In a few short hours, you can learn how to do Reiki for yourself and your child. Children can learn too. My daughter does Reiki on herself on a regular basis to keep relaxed and feeling peaceful. It is a great thing to do before bed or first thing in the morning.
7. Affirmations or positive self-talk. Ask about what your child says to themselves. You may be surprised. Encourage them to replace any negative messages with positive ones. You can help them put these positive messages on sticky notes around the house as reminders.
8. Visualization. Suggest to your child that they imagine what they would like things to be like. If they are learning a new skill, like skating, have them picture themselves skating. This is another great thing to do right before bed.
9. Play. Have fun with your child. When was the last time you let loose and acted silly with your child. Be a kid again. Get messy. Laugh. Let your child lead the way.
10. Take care of yourself. One of the first things you hear when you are on a plane is "put your oxygen mask on first, then help anyone who needs assistance". This is true in life too. If you are not taking care of yourself, you will not be helpful to your child. If you are stressed, your child will sense it. Our children are like our mirrors. If you want your child to be relaxed and happy, you need to be too. Make yourself a priority. Both you and your child will benefit.
So…this week, start by picking one step from the list and put it into action. Then, pay attention to the results. You'll be encouraged to add more of these tips into your everyday life.
Blessings,
~Nola
Free Resources: If you wish, you may also download this article as PDF (simply click on the link and save to your computer) Enjoy!
Free Checklist: "Top 10 Ways You Can Help Your Child Who is Struggling With Anxiety or Depression"

The Truth About Homework Needless Assignments Persist Because of Widespread Misconceptions About Learning By Alfie Kohn
There's something perversely fascinating about educational policies that are clearly at odds with the available data. Huge schools are still being built even though we know that students tend to fare better in smaller places that lend themselves to the creation of democratic caring communities. Many children who are failed by the academic status quo are forced to repeat a grade even though research shows that this is just about the worst course of action for them. Homework continues to be assigned – in ever greater quantities – despite the absence of evidence that it's necessary or even helpful in most cases.
The dimensions of that last disparity weren't clear to me until I began sifting through the research for a new book. To begin with, I discovered that decades of investigation have failed to turn up any evidence that homework is beneficial for students in elementary school. Even if you regard standardized test results as a useful measure, homework (some versus none, or more versus less) isn't even correlated with higher scores at these ages. The only effect that does show up is more negative attitudes on the part of students who get more assignments.
In high school, some studies do find a correlation between homework and test scores (or grades), but it's usually fairly small and it has a tendency to disappear when more sophisticated statistical controls are applied. Moreover, there's no evidence that higher achievement is due to the homework even when an association does appear. It isn't hard to think of other explanations for why successful students might be in classrooms where more homework is assigned – or why they might spend more time on it than their peers do.
The results of national and international exams raise further doubts. One of many examples is an analysis of 1994 and 1999 Trends in Mathematics and Science Study (TIMSS) data from 50 countries. Researchers David Baker and Gerald Letendre were scarcely able to conceal their surprise when they published their results last year: "Not only did we fail to find any positive relationships," but "the overall correlations between national average student achievement and national averages in [amount of homework assigned] are all negative."
Finally, there isn't a shred of evidence to support the widely accepted assumption that homework yields nonacademic benefits for students of any age. The idea that homework teaches good work habits or develops positive character traits (such as self-discipline and independence) could be described as an urban myth except for the fact that it's taken seriously in suburban and rural areas, too.
In short, regardless of one's criteria, there is no reason to think that most students would be at any sort of disadvantage if homework were sharply reduced or even eliminated. Nevertheless, the overwhelming majority of American schools – elementary and secondary, public and private – continue to require their students to work a second shift by bringing academic assignments home. Not only is this requirement accepted uncritically, but the amount of homework is growing, particularly in the early grades. A large, long-term national survey found that the proportion of six- to-eight-year-old children who reported having homework on a given day had climbed from 34 percent in 1981 to 58 percent in 1997 – and the weekly time spent studying at home more than doubled.
Sandra Hofferth of the University of Maryland, one of the authors of that study, has just released an update based on 2002 data. Now the proportion of young children who had homework on a specific day jumped to 64 percent, and the amount of time they spent on it climbed by another third. The irony here is painful because with younger children the evidence to justify homework isn't merely dubious – it's nonexistent. * So why do we do something where the cons (stress, frustration, family conflict, loss of time for other activities, a possible diminution of interest in learning) so clearly outweigh the pros? Possible reasons include a lack of respect for research, a lack of respect for children (implicit in a determination to keep them busy after school), a reluctance to question existing practices, and the top-down pressures to teach more stuff faster in order to pump up test scores so we can chant "We're number one!"
All these explanations are plausible, but I think there's also something else responsible for our continuing to feed children this latter-day cod-liver oil. Because many of us believe it's just common sense that homework would provide academic benefits, we tend to shrug off the failure to find any such benefits. In turn, our belief that homework ought to help is based on some fundamental misunderstandings about learning. Consider the assumption that homework should be beneficial just because it gives students more time to master a topic or skill. (Plenty of pundits rely on this premise when they call for extending the school day or year. Indeed, homework can be seen as a way of prolonging the school day on the cheap.) Unfortunately, this reasoning turns out to be woefully simplistic. Back "when experimental psychologists mainly studied words and nonsense syllables, it was thought that learning inevitably depended upon time," reading researcher Richard C. Anderson and his colleagues explain. But "subsequent research suggests that this belief is false."
The statement "People need time to learn things" is true, of course, but it doesn't tell us much of practical value. On the other hand, the assertion "More time usually leads to better learning" is considerably more interesting. It's also demonstrably untrue, however, because there are enough cases where more time doesn't lead to better learning.
In fact, more hours are least likely to produce better outcomes when understanding or creativity is involved. Anderson and his associates found that when children are taught to read by focusing on the meaning of the text (rather than primarily on phonetic skills), their learning does "not depend on amount of instructional time." In math, too, as another group of researchers discovered, time on task is directly correlated to achievement only if both the activity and the outcome measure are focused on rote recall as opposed to problem solving.
Carole Ames of Michigan State University points out that it isn't "quantitative changes in behavior" – such as requiring students to spend more hours in front of books or worksheets – that help children learn better. Rather, it's "qualitative changes in the ways students view themselves in relation to the task, engage in the process of learning, and then respond to the learning activities and situation." In turn, these attitudes and responses emerge from the way teachers think about learning and, as a result, how they organize their classrooms. Assigning homework is unlikely to have a positive effect on any of these variables. We might say that education is less about how much the teacher covers than about what students can be helped to discover – and more time won't help to bring about that shift.
Alongside an overemphasis on time is the widely held belief that homework "reinforces" the skills that students have learned – or, rather, have been taught — in class. But what exactly does this mean? It wouldn't make sense to say "Keep practicing until you understand" because practicing doesn't create understanding – just as giving kids a deadline doesn't teach time-management skills. What might make sense is to say "Keep practicing until what you're doing becomes automatic." But what kinds of proficiencies lend themselves to this sort of improvement?
The answer is behavioral responses. Expertise in tennis requires lots of practice; it's hard to improve your swing without spending a lot of time on the court. But to cite an example like that to justify homework is an example of what philosophers call begging the question. It assumes precisely what has to be proved, which is that intellectual pursuits are like tennis.
The assumption that they are analogous derives from behaviorism, which is the source of the verb "reinforce" as well as the basis of an attenuated view of learning. In the 1920s and '30s, when John B. Watson was formulating his theory that would come to dominate education, a much less famous researcher named William Brownell was challenging the drill-and-practice approach to mathematics that had already taken root. "If one is to be successful in quantitative thinking, one needs a fund of meanings, not a myriad of 'automatic responses,'" he wrote. "Drill does not develop meanings. Repetition does not lead to understandings." In fact, if "arithmetic becomes meaningful, it becomes so in spite of drill."
Brownell's insights have been enriched by a long line of research demonstrating that the behaviorist model is, if you'll excuse the expression, deeply superficial. People spend their lives actively constructing theories about how the world works, and then reconstructing them in light of new evidence. Lots of practice can help some students get better at remembering an answer, but not to get better at – or even accustomed to — thinking. And even when they do acquire an academic skill through practice, the way they acquire it should give us pause. As psychologist Ellen Langer has shown, "When we drill ourselves in a certain skill so that it becomes second nature," we may come to perform that skill "mindlessly," locking us into patterns and procedures that are less than ideal.
But even if practice is sometimes useful, we're not entitled to conclude that homework of this type works for most students. It isn't of any use for those who don't understand what they're doing. Such homework makes them feel stupid; gets them accustomed to doing things the wrong way (because what's really "reinforced" are mistaken assumptions); and teaches them to conceal what they don't know. At the same time, other students in the same class already have the skill down cold, so further practice for them is a waste of time. You've got some kids, then, who don't need the practice and others who can't use it.
Furthermore, even if practice was helpful for most students, that doesn't mean they need to do it at home. In my research I found a number of superb teachers (at different grade levels and with diverse instructional styles) who rarely, if ever, found it necessary to assign homework. Some not only didn't feel a need to make students read, write, or do math at home; they preferred to have students do these things during class where it was possible to observe, guide, and discuss.
Finally, any theoretical benefit of practice homework must be weighed against the effect it has on students' interest in learning. If slogging through worksheets dampens one's desire to read or think, surely that wouldn't be worth an incremental improvement in skills. And when an activity feels like drudgery, the quality of learning tends to suffer, too. That so many children regard homework as something to finish as quickly as possible – or even as a significant source of stress — helps to explain why it appears not to offer any academic advantage even for those who obediently sit down and complete the tasks they've been assigned. All that research showing little value to homework may not be so surprising after all.
Supporters of homework rarely look at things from the student's point of view, though; instead, kids are regarded as inert objects to be acted on: Make them practice and they'll get better. My argument isn't just that this viewpoint is disrespectful, or that it's a residue of an outdated stimulus-response psychology. I'm also suggesting it's counterproductive. Children cannot be made to acquire skills. They aren't vending machines such that we put in more homework and get out more learning.
But just such misconceptions are pervasive in all sorts of neighborhoods, and they're held by parents, teachers, and researchers alike. It's these beliefs that make it so hard even to question the policy of assigning regular homework. We can be shown the paucity of supporting evidence and it won't have any impact if we're wedded to folk wisdom ("practice makes perfect"; more time equals better results).
On the other hand, the more we learn about learning, the more willing we may be to challenge the idea that homework has to be part of schooling.
"Copyright 2006 by Alfie Kohn. Reprinted from Education Week with the author's permission. For more on this topic, please see Kohn's book The Homework Myth or visit www.alfiekohn.org
Free Resources: If you wish, you may also download this article as PDF (simply click on the link and save to your computer) Enjoy!
The Truth About Homework Needless Assignments Persist Because of Widespread Misconceptions About Learning – By Alfie Kohn