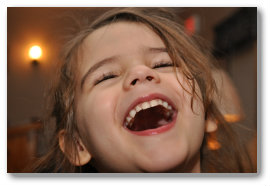 Lately, I've heard from several parents that they are struggling with how to help their child deal with anxiety. This anxiety is often triggered by pretty common occurrences. Examples of these triggers include things like going back to school after missing a few days due to illness, getting braces, or having to perform in a school recital.
Does your child complain of stomach aches? Does your child get lots of headaches? Does your child curl up into a ball and want to hide from the world? Are there lots of tears when it's time to go to school?
These are all signs that your child is struggling with stress. It means it's time to teach your child ways to manage and cope with their stress and anxiety.
Here are 5 easy ways to help your child deal with stress (oh….and they work for parents, too!!) [Read more…]